/
Your Wedding: It's All About the Details
If you are like me, you've spent hours combing over the tiniest details of your wedding. From the bigger details like colors, the perfect dress, what jewelry to wear. All they way to the smaller details such as what kind of plates to use, seating arrangements (because Aunt Carol and Cousin Jimmy don't get along), cake topper design, custom hangers, what font to use on the invitations/save the dates and food preferences of your guests and more.
As your photographer, it is my job to capture all the hard work you have put into every detail of your wedding. The modern way to capture these details intimately is called a flat lay. Over the past couple of years this has been growing in popularity through the wedding industry. A flat lay is an image shot of carefully arranged details from directly above. There are a lot of different objects that can be included in a flat lay design. I've made a list of suggestions below!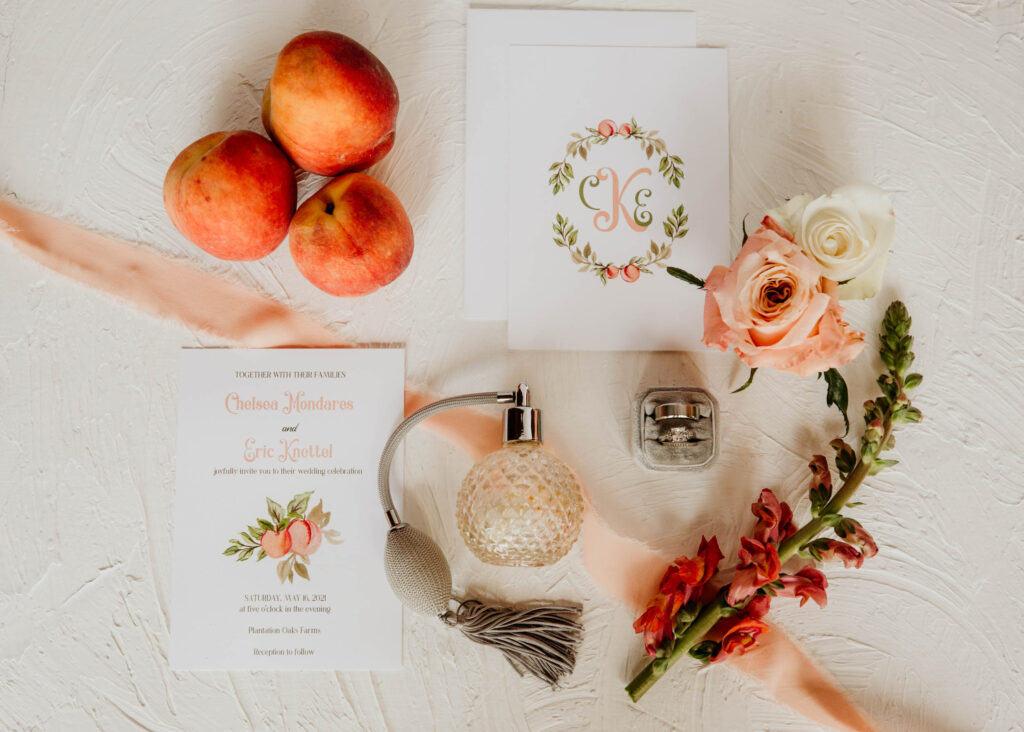 Flat Lay Essentials
Bride and Groom's Ring
Sentimental Ring Box (if you do not have one, I have a couple to choose from in my inventory)
Invitations/Save the Dates (Please include the envelope as well)
Jewelry
Shoes (Bride and Groom)
Perfume
Veil
Bouquet
Floral trimmings (You can ask your florist for these! They usually have leftovers that we can use to help style.)
Wedding day decorations
Any other sentimental items

something old, new, borrowed, blue

handkerchief
watch or pocket watch
cuff links
Just remember, these are just recommendations and typical items that may be included in your flat lay. If there is something else outside of this list you would like photographed with this detail shot, please feel free to be creative and add it in! After all, it is your wedding and the details you put into it matter! It is very helpful that all these items are stored together. This makes it easy to snap the detail shot before these items need to be used.